September 12, 2020 update
Presidents Message
Brothers and Sisters,
It has just been a few months since the last email update on your Union's activities.  There are many things that we continue to work on; one item that we have been working on is trying to find a way for you to check the progress of topics that interest you. I am trying to find a solution that is easy for us to use, and one that can share the information with you in a meaningful way. As I began to write down all of our issues, topics, and projects, I started to realize that we have over 30 active items – not including the routine items. The topic that has consumed the majority of my time lately is the City's budget or shortfall in income.
As our City starts to realize and share the financial impacts of the economy shutting down and the slow restart, you may have seen several messages about the budget.  The Union is working with the City to address issues with the 2020 budget, along with the 2021-2022 budget.  For those who have been around for some time, you will start to realize that just about every 10 years there is a budget issue.  The last go-around was back about 2007, where we ended up losing two daily staffing positions (which we never got back) moving Ladder 1 back to Station 7 as a Light Force.
For the 2020 budget, the City has been able to mitigate the majority of the $28 million shortfall through departments underspending, federal CARES money, and reducing the general fund reserve from 22% to the City Council requested 15%.  After those measures, there is still a gap of about $3 million that the City is looking to make up. The City has proposed for the labor groups to not pay their portion of our health insurance for three months.  After several tense meetings, the Executive Board approved a concession with the City.  By doing this we will be able to maintain our staffing levels through 2020 and keep all of the apparatus staffed to serve the community.  The agreement will consist of both the employees and the City not paying into the health care fund for three months. So, if you pay a premium now, you will not pay one for October, November, and December of 2020.  The next component of the agreement is that premium rates for 2021 will not increase; and if they do increase for 2022, we will receive a one month "premium holiday". We have been in communication with the other City labor groups (IBEW, Teamsters, BPOG, BPOSG) attempting to be cooperative in our bargaining and I believe that all of the Unions have agreed to the same deal. We anticipate a signed document by early next week.
For the 2021-2022 budget, it gets a little more interesting.  The City Manager has asked all department heads to present an 8% budget reduction for 2021 and 2022 which equates to $4.253 million for each year for the Fire Department. To put that in perspective an engine company is about $2.03 million per year. The request was a reduction in all funds that pass through the general fund. Most, if not all, of the fire department funds, go into the general fund before they make it to the fire department – King Count EMS money, GEMT money, and contract city money. When we reduce expenses funded by outside sources it also reduces our income, so for every dollar not spent, it is not exactly a dollar saved. The ask by the City Manager was not a mandate to make the cuts, but the leadership team will review the proposals before it goes before the City Council. We will continue to engage with the Council as it relates to budget cuts.
We have requested to bargain each of these budget issues, along with a lengthy public information request so that we can understand the City's financial situation.  We continue to keep all members in our minds as we bargain to keep us safe and the citizen protected.
We thank you for your support,
Andrew Oltman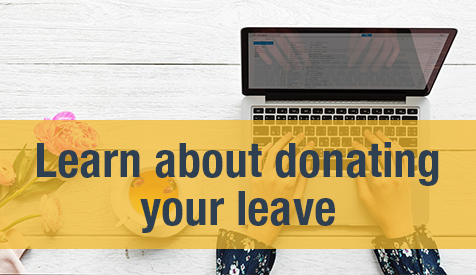 Shared Leave Policy

As you may remember, we have the opportunity to participate in a shared leave bank for just our members. Since the program began just over a month ago, our members have donated over $53,000 to of leave to the bank.  A big thank you for everyone that donated.  There is still time to donate sick leave, but once the COVID emergency dissipates, we won't be able to donate sick leave.  It will be limited to other types of compensated leave. To find out more about this leave click HERE to read the article and see how to donate.

I would suggest if you have some "extra" sick leave to donate it today. It would be nice to see every member donate some amount.

If you have questions about this leave please reach out to the E-Board.
Discipline
We have seemingly had a rash of FD 305s written lately and it has reminded me that we need to do our part of as the Executive Board to inform and/or remind you of your rights as an employee. As a reminder, an FD 305 is an alleged violation of an SOP it does not actually state you are guilty of it.  For a quick review of one of your rights:
Weingarten Rights – This gives you, as an employee, the right to have a Union representative present when an interview/investigation could lead to discipline. You must affirmatively ask for a Union rep and at that point the employer as a few options:
Stop the meeting until the rep is present, or
Cancel the interview, or
Continue the meeting and the interview without the rep (this would be an unfair labor practice and you could refuse to answer questions), or
Inform you that no discipline could come as a result of this interview.
There is some gray area when it comes to writing a "Red Letter" about your actions, such as a vehicular incident. I would suggest that you contact your Platoon Rep and ask them to review it before you submit it. They are a great funnel point and can always ask for another E-Board member to review it as well. If you get pressure from your supervisor or Battalion Chief about getting it in timely, you can reply to them, "It is my understanding this may lead to discipline, and as part of an investigation I have the right to union representation."
*As a reminder, not every interaction with a supervisor entitles you to the right to representation.
Signed MOUs

During COVID the Local has been working with Fire Admin and the City to clarify some issues that have come up.
Staffing outside agencies (renewed through the month of July)
Postmortem nasal swab

Medics will conduct nasal swabbing of the deceased to test for COVID-19
Limited just COVID-19

Shared Leave
Rescheduling of Holiday and Vacation hours during a quarantine
Department Health Officer
Temporary Administrative Assignments
Holidays and Vacation during a work related COVID quarantine
To view the MOUs please visit our website under the "Contracts and By-Laws" section and click on the "MOUs" folder.

We continue to work on other issues both related to COVID and not.
Use of sick leave on a shift trade work – we have come to a conceptual agreement on how to apply sick leave on a STW but we are still working on the remedy for those affected. I believe we will be implementing the ability to use sick leave before we come to a finalized agreement.
Daily health screenings and leave usage
Grievances over individual's pay and use of compensated leave
Long Term Acting Pay – Grievance
Representation of 4 unrepresented employees into the Fire Prevention Contract
Compensated Leave during paramedic school – Grievance
Domestic Partner Definition – Request to bargain
 
Looking for a new LOGO
Earlier this year at our Executive Board planning retreat, we discussed creating a new logo for the Local.  This logo would be used for T-shirts, a flag, website, letterhead….. So we are reaching out to you to help us brand our organization.  If you are talented and can fully create a logo great, please submit it.  If you have an idea but have difficulty with the artistry, submit the best rendition you can.  Please submit entries to Cass Monroe: [email protected] by September 15th.  The Executive Board will work on narrowing down the submission at the September Executive Board meeting for a vote of the membership later in the year.
Website Updates
We have completed a few updates to the Union website to include:
If you are looking for something that you can't find on the website let us know and we can either help you find it or add it.

Politics
As you know politics can bring people together and/or be divisive.  Our focus as a Local is to support candidates that support public safety and labor.  One of the issues that can have a significant effect on our members is their pension. Our hope is that we can have representatives that understand the need for fully funding our pension.
IAFF Local 1604 has endorsed the following candidates:
Senate 41st Dist – Lisa Wellman
Senate 5th Dist. – Ingrid Anderson
Rep. 41st Dist. Position 2 – My-Lihn Thai
Rep. 41st Dist. Position 1 – Tana Senn
Rep. 48th Dist Position 1- Vandana Slatter
Rep. 48th Dist Position 2 – Amy Walen
You can see a list of WSCFF endorsements here.
As a reminder, you can update your voluntary PAC contribution through the Union website, under forms 1604-300 Political Action Dues Checkoff.

September 15 – Union Meeting – Zoom
September 15 – Executive Board Meeting
October 20 – Union Meeting – Nomination for E-Board
October 27-29 – New Members Conference – Canceled
November 17 – Union Meeting
December  15 – Union Meeting
January 19 – Union Meeting
January 25-29 – IAFF Convention – Las Vegas
January 29 – Annual Banquet – Canceled
February – WSCFF Legislative Conference
Executive Board Members
President – Andrew Oltman
Vice President – Josh McCoy
Vice President – Keith Allen
Secretary – John Rickerson
Treasurer – Steve Linden
A Platoon Rep – Brandon Bothwell
B Platoon Rep – Tom Fields
C Platoon Rep – Emily Peterson
At-Large Rep – Cass Monroe
At-Large Rep – Kris Johnson
At-Large Rep – Jeff Byrd
BC Rep – Mark Anderson
Fire Prevention Rep – Dane Waisanen
https://www.iaff1604.org/wp-content/uploads/2018/04/iaff_logo.png
192
192
Andrew Oltman
https://www.iaff1604.org/wp-content/uploads/2018/04/iaff_logo.png
Andrew Oltman
2020-09-13 14:25:47
2020-09-13 14:29:22
End of Summer update