OVER FIFTY YEARS OF SERVICE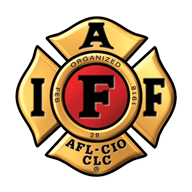 IAFF Local 1604 was chartered in 1966 after the Bellevue Fire Department transitioned from a volunteer department to a paid department. The charter members of this local were: Emery Goodrich, Daniel Sterling, David McAllister, Ken McAllister, Frank Spellman, Gary Thomaier, Lawrence Coleman, LaVern Vinup, John Wotherspoon, Gordon Ledberg, Kent McDonough, David Crippe, Don Hamilton, Leo Wenner, Don Hersman and Michael Moe.  Since 1966, IAFF Local 1604 has represented the Ranks of Captain, Lieutenant, Engineer, Firefighter and the Firefighter/Paramedics.  In the early years the Local did represent Battalion Chiefs and Fire Prevention but were transitioned out of the bargaining group in the early '80s.  In 1998 the Fire Prevention Officers passed a vote to be represented by Local 1604.  Then in 2006, the Battalion Chiefs also passed a vote to be represented by Local 1604.  Currently the Local represents over 200 members between the three groups.
The firefighters of Local 1604 are proud to serve the cities of Bellevue, Beau Arts, Clyde Hill, Hunts Point, Medina and Newcastle.  In addition, Bellevue Firefighter/Paramedics provide paramedic service to the communities of Mercer Island, Issaquah, Sammamish, Preston, Fall City, Carnation, Snoqualmie, North Bend, Wilderness Rim, parts of Kirkland, and Redmond, and areas of unincorporated King County. Bellevue Firefighters operate out of 9 Fire Stations. The Bellevue Fire Department is an
Internationally Accredited Fire Department
and has an ISO rating of 2. This is the highest level currently awarded in Washington state.
This website is hosted by IAFF Local 1604 (Bellevue, WA). This is not the Bellevue Fire Departments website.  For "official" information from the Bellevue Fire Department such as access numbers, CPR class registration, fire prevention questions and other inquiries, visit the
City of Bellevue Fire Departments
website.